Streamlining Email Marketing Communication to Members & Non-Members
Manage your member and non-member contact information right from Membee and send unique email campaigns to different types of contacts using the direct integration with MailChimp and Constant Contact!
We partner with two of the best email marketing platforms so that you can send unique email marketing campaigns to members and non-members – MailChimp and Constant Contact. But the best part? You can manage all the contact information in one place – Membee! 
Membee's system is designed for you to track all contact information, allowing you to send marketing campaigns to members and send communication to win over the hearts of non-members. So how can you take advantage of it all?
Integration with MailChimp and Constant Contact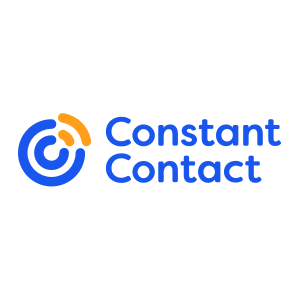 Membee directly integrates with MailChimp and Constant Contact, one of the two best email marketing platforms out there. We integrate with these platforms because we know they're great at what they do!
The direct integration with MailChimp and Constant Contact allows you to
Send any list of contacts in Membee directly to MailChimp

For example, if you only want to send an email campaign to your Gold level members, you can send a list of Gold members from Membee to Mailchimp or Constant Contact


Capture communication consent in Membee so that contacts can decide if they would like to receive email marketing campaigns

Any contacts who decline the consent can be filtered out from your list of contacts to the email marketing program
Why Would I Track All Contacts in Membee?
Instead of managing your members in Membee and non-members in another system (like MailChimp or Constant Contact), we found that the effective membership method is to maintain all the contact details in Membee – why? For a few reasons:
You don't need to jump between two different programs to find contact information
Know who your members and non-members are
Track the contact's participation in Membee. For example, if a non-member attended an event but they're still a non-member, you can see that they had some interest in your organization
Generate a list of contacts in Membee that match a specific subset (i.e. new members in the past month)
Keeping it all streamlined is the goal. While MailChimp and Constant Contact are great at sending email marketing campaigns, Membee's great at managing your contact information – it's the best of both worlds.
Email Campaigns to Retain Existing Members
You may be sending unique email campaigns to all members, new members, a specific membership level, or any group of members.
To get your list from Membee to MailChimp, for example, all you would need to do is generate the list of members and export the list to MailChimp or Constant Contact.
By creating a list of these members in Membee, you can ensure that your contact list:

Includes all the corresponding members
Is up-to-date and does not include any expired or cancelled members. That's right, if a member expired yesterday, your exported list won't include them.
Is accurate before exporting to your email marketing platform – Membee allows you to review this list before it goes
Email Marketing Campaigns to Non-Members
Part of your membership life cycle is to expand your membership to non-members.
Non-members can include expired members, people who have attended an event, people who have subscribed, or just about anyone. These all have the potential to be prospective members for your organization. By tracking all your non-members in Membee, you can easily gather a full of list non-members to export to MailChimp or Constant Contact.
Here's a great tip! You can easily allow new members to subscribe to a newsletter list by completing a simple form on your website. This will create the non-member in your database and you can start including them in your non-member email marketing list!
Questions? Want to Share Your Story?
For more detailed instructions, visit the links below (Membee login required):
If you would like to share your story about using MailChimp or Constant Contact with Membee, contact us at support@membee.com!